Keynote Speakers
Prof. Gary Klein
University of Colorado at Colorado Springs, USA

Gary Klein is a Cougar Professor of Information Systems in the College of Business at University of Colorado at Colorado Springs, USA. He obtained his Ph.D. in Management Science from Purdue University. Previously, he served with the company now known as Accenture in Kansas City, and was director of the Information Systems Department for a regional financial institution.
His research interests include project management, system development, knowledge management, best practices, and mathematical modeling, with over 100 academic publications in these areas. In addition to being an active participant in international conferences, he has made professional presentations on Decision Support Systems in the U.S. and Japan, where he once served as a guest professor at Kwansei Gakuin University. He is a member of the Institute of Electrical and Electronic Engineers (IEEE), the Association for Computing Machinery, the Society of Competitive Intelligence Professionals, the Decision Science Institute, and the Project Management Institute.
Link to Web page: Homepage
Title of presentation: Technology Transfer - Transdiciplinary Research
Prof. Wil van der Aalst
Eindhoven University of Technology, The Netherlands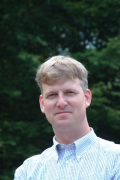 Prof.dr.ir. Wil van der Aalst is a full professor of Information Systems at the Technische Universiteit Eindhoven (TU/e).
He belongs to the top computer scientists in the world. Wil van der Aalst has published more than 100 journal papers, 13 books (as author or editor), 200 refereed conference/workshop publications, and 30 book chapters. Many of his books and papers are highly cited (he has an H-index of more than 55 according to Google Scholar) and his ideas have influenced researchers, software developers, and standardization committees working on process support.
His research interests include workflow management, process mining, Petri nets, business process management, process modeling, and process analysis. He founded the International Conference on Business Process Management conference series and serves as a chair or member of many steering committees and editorial boards. Prof. Van der Aalst initiated the development of various open-source software products such as ! ProM and YAWL and was a co-founder of the well-known Workflow Patterns initiative. Moreover, his work influenced standards (e.g. BPMN and BPEL) and commercial products. For more information about his work visit: www.processmining.org, www.workflowpatterns.com, www.workflowcourse.com, www.yawl-system.com, www.wvdaalst.com.
Link to Web page: Homepage
Title of presentation: TomTom for Business Process Management: When will I be home? [abstract, presentation]
Dr. Márta Nagy-Rothengass
European Commission, Information Society and Media Directorate-General, Luxembourg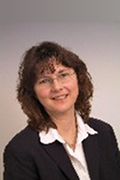 Márta Nagy-Rothengass was born in Paks, Hungary. In 1987 she graduated in Economics at the University of Economics, Budapest, Hungary majoring in Foreign Commerce/Marketing. She continued at the same university, doing a Doctor's degree in Marketing in 1991. She went on to Danube University, Krems, Austria where she obtained her Masters in Business Administration in 2001. She speaks Hungarian, German, Russian and English.
Márta began her career in Budapest, Hungary dealing with initiation and transaction of trade agreements between Hungarian and Eastern and Western European firms. From 1991 she did freelance work including teaching Business Studies, translating and interpreting German-Hungarian and German-Russian and consultancy work for economic and commercial research. She managed a regional social association and was a member of the management for a federal association. In 1999 Márta changed to the private sector and worked for BOSCH Automation Technology and for a leading producer of electrical tools in Wendlingen in Germany, where she became the Head of New Media in 2001. She established and managed this new department introducing media-neutral product database, including integration into existing IT infrastructure. She designed and implemented brand-specific e-shops in collaboration with specialist dealers and integrating into international industry portal. She managed the workgroup on "Classification" in Electric Tools Division of German Electrical and Electronic Manufacturers' Association (ZVEI).
She joined the European Commission in September 2005 as the Head of Unit of "ICT for the Environment" in the Information Society and Media Directorate-General and developed her Unit further to "ICT for Sustainable Growth" including the areas of enlarged environmental management, disaster risk reduction and the building up of ICT for energy efficiency linked to the integrated climate and energy policy.
Since 01 July 2008 Márta is working as Head of Unit "Technologies for Information Management" in Luxembourg. The mission of her Unit is to contribute to the Lisbon Strategy of making Europe the most competitive knowledge-based economy. In particular, her Unit manages and co-funds research and development projects on innovative ICT technologies dealing with creation of intelligent digital objects and knowledge management, supporting knowledge exchange and "semantic web". Recently she and her Unit have taken the necessary steps to deal with more effective and efficient management of extremely large scale data.
Link to Web page: Homepage
Title of presentation: European ICT research and development supporting the expansion of Business Information Systems [abstract]
Prof. Asunción Gómez-Pérez (cancelled)
Universidade Politecnica de Madrid, Spain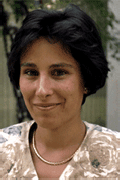 Prof. Asunción Gómez-Pérez is Professor at the Univ. Politécnica de Madrid and director or the OEG at UPM. She has a B.A. in Computer Science (1990), M.S.C. on Knowledge Engineering (1991), Ph.D. in Computer Sciences (1993) and MS.C. on Business Administration (1994). She was visiting (1994-1995) the Knowledge Systems Laboratory at Stanford University. She also was the Executive Director (1995-1998) of the Artificial Intelligent Laboratory at the School.
The most representative projects she is participating are: SEEMP (FP6-23747), NeOn (FP6-027595), OntoGrid (FP6-511513) as project coordinator, Knowledge Web NoE (Fp6-507482) acting as Scientific Vice-director, Esperonto (IST-2001-34373), the OntoWeb (IST-2000-25056) thematic network, and also the MKBEEM (IST-1999-10589) project.
She has published more than 150 papers on the above issues. She has led several national and international projects related with ontologies and the semantic web funded by various institutions and/or companies related. She is author of one book on Ontological Engineering and co-author of a book on Knowledge Engineering.
She has been codirector of the summer school on Ontological Engineering and the Semantic Web in 2003, 2004, 2005, 2006, 2007 and 2008. She was program chair of ESWC'05 and was of EKAW'02. She has been co-organizer of the workshops and conferences on ontologies at ECAI-04, IJCAI-03, ECAI-02, IJCAI-01, ECAI-00, IJCAI-99, ECAI-98, SSS-97 and ECAI-96. She has tought tutorials on Ontological Engineering at the summer schools.

Link to Web page: Homepage
Title of presentation:
---
Abstracts
Wil van der Aalst: TomTom for Business Process Management: When will I be home?
Navigation systems have proven to be quite useful for many drivers. People increasingly rely on the devices of TomTom and other vendors and find it useful to get directions to go from A to B, know the expected arrival time, learn about traffic jams on the planned route, and be able to view maps that can be customized in various ways (zoom-in/zoom-out, show fuel stations, speed limits, etc.). However, when looking at business processes, such information is typically lacking. Good and accurate "maps" of business process are often missing and, if they exist, they tend to be restrictive and provide little information. For example, very few business process management systems are able to predict when a case will complete ("When will I be home?"). Therefore, we advocate more TomTom-like functionality for business process management (TomTom4BPM).
Process mining will play an essential role in providing TomTom4BPM as it allows for process discovery (generating accurate maps), conformance checking (comparing the real processes with the modeled processes), and extension (augmenting process models with additional/dynamic information). In his talk Prof. Wil van der Aalst will provide an overview of process mining and zoom in on case prediction functionality ("When will I be home?").
Márta Nagy-Rothengass: European ICT research and development supporting the expansion of Business Information Systems
In this talk I will briefly introduce the related working fields of the Directorate General Information Society and Media of the European Commission and present the main goals of the i2010 policy. Further I will give an overview on recently finished and ongoing EC co-funded research and development activities based on FP6 and FP7 projects dealing with Business Information Systems like SUPER and will analyse future perspectives towards Information Systems for Agile Organizations.
In the second part of my talk I will focus on the upcoming research Call, the ICT FP7 Call5 Strategic Objective 4.3 Intelligent Information Management. I will describe the main research challenges in this field focusing on large and constantly growing data management, will highlight the expected impact and target outcome of the addressed research and give some practical hints and tips to the audience. Last but not least I will inform about the specific Information and Networking event, to be held 11.-12. May 2009 in Luxembourg. This will be an excellent opportunity for the BIS community to network towards the successful participation in the upcoming ICT research Call.