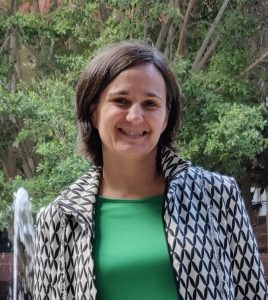 Montserrat López Cobo is a research fellow at the Digital Economy Unit of the European Commission Joint Research Centre, where she conducts research in the fields of ICT and R&D, techno-economic analysis, and advanced technological skills, contributing to the analysis of the digital transformation of the economy and society. She has worked in several data science areas, covering analysis, visualisation, text mining, data management and processing, applied to various knowledge domains such as digital transformation, health, population and migration, national accounts, input-output tables. Before joining the European Commission, from 2007 to 2013 she acted as Director of the Permanent Observatory for Immigration (Ministry of Employment and Social Security, Spain) and held several positions at the Spanish National Statistics Institute from 1999 to 2007. She holds a Master in Data Science and Big Data from the University of Seville, and a Bachelor Degree in Mathematics from the University of Málaga.
Presentation abstract
Artificial intelligence (AI) has become an area of strategic importance and a key driver of economic development. The European Union is joining forces to stay at the forefront of this technological revolution, to ensure competitiveness and to shape the conditions for its development and use, ensuring respect of European values.
In this context, a very strong political commitment is illustrated by the "Signed declaration of cooperation" by 23 European countries, the EC Communication "Artificial Intelligence for Europe" COM (2018)237 or the EC Communication "Coordinated Plan on Artificial Intelligence" COM(2018) 795, comprising the European strategy on AI.
A number of initiatives have been launched to support the implementation of the European strategy. It is the case of the High-Level Expert Group on AI, appointed by the Commission, comprising representatives from academia, civil society, as well as industry, which has recently presented ethics guidelines for trustworthy AI. Additionally, the AI Watch, launched in December 2018, is deployed with the aim of monitoring industrial, technological and research capacity, policy initiatives in the Member States, uptake and technical developments of Artificial Intelligence and its impact.